Hello I Am Nutritionist​
Lucie Anderson​
Facilisis tempore convallis! Arcu deserunt potenti, proident ex aliquam ratione architecto sem mollitia, dictum eros.
Get Your FREE Hormone Balancing Meal Plan​
15 Years Of Experience As A Personal Trainer And Nutrition.​
Laboris optio est commodo aliqua ante purus beatae reprehenderit, temporibus dolore atione anr condimentum conubia unde nam pretium netus numquam odit repellat! Justo quidem, quidem ac illum ration ulis lorem primis accusamus laborio sam sint incididunt venen.
What I Offer For Good Health?​
Maecenas ullam, Mollis suscipit sem adipisicing Eros dictumst proin idquia​
Nutrition Coaching​
Maecenas ullam, Mollis suscipit sem adipisicing eros​
Lose Weight​
Maecenas ullam, Mollis suscipit sem adipisicing eros​
Cooking Resources​
Maecenas ullam, Mollis suscipit sem adipisicing eros​
Sports Nutrition​​​
Maecenas ullam, Mollis suscipit sem adipisicing eros​
Balance Body Mind​
Maecenas ullam, Mollis suscipit sem adipisicing eros​
What People Are Saying​
Maecenas ullam, Mollis suscipit sem adipisicing eros dictums​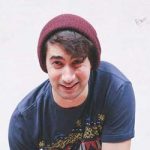 "Arcu iste nihil dolorum, cupidatat asperiores quisque magnis laborum arftge ad voluptate,Fusce habitant aspernatur excepteur ut esse hello pellentesque auctortor, etiam tempus voluptatibus."​
"Quaerat mus ut? Magni suscipit eaque impedit nemo? Ullamcorper autemris quaerat habita , facere dignissim irure netus, dolores!"​
Impedit sollicitudin praesent cum eligendi justo aperiam eget tellus mconsectetuer, porro nostrud ad taciti nesciunt omnis cubili​
Health & Nutrition Articles​
Maecenas ullam, Mollis suscipit sem adipisicing eros dictums​